Special Offers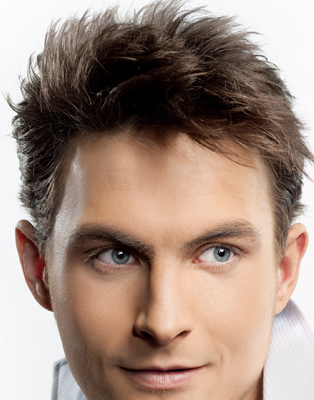 For a limited time only, Prices from £2500 to £6000 – a saving of between £1000 and £2000
Hair transplant is an incredibly effective treatment for baldness, based upon the scientific principal of donor dominance.
In terms of success, this method is without peer.
"I feel I can enjoy life again with my newfound confidence".
Anthony, 41, Leeds
The Benefits
    Natural looking hairline
    Minimal / No scarring
    Permanent results
    Internationally renowned surgeons
    Industry leading aftercare
This offer is only available for a limited time.
Please quote 'web' to claim this special offer.
Primary Locations :
Liverpool :

Situated in the heart of Liverpool, is the modern and luxurious Nu Hair Clinic which offers various types of hair loss treatment depending on the type of hair loss. Our surgeons are experts in the field and offer the best of treatment to all patients who visit us after thorough analysis and diagnosis. If hair loss is posing a threat in your life then visit the Nu Hair Clinic in Liverpool.

Call us FREE on 0800 030 2930

Address : 33a Rodney Street, Liverpool, L1 9EH

Sheffield :

Are you seeing your hair spread out on your bead, dress, office table, chair etc. Then stay focused and be alarmed, you are becoming a victim of hair loss, baldness or hair thinning. Do not worry as it is not the end of the world and a visit to the Nu Hair Clinic in Sheffield will provide you with a true remedy for your hair loss issue through hair transplants, follicular unit extraction, follicular unit strip etc.

Call us FREE on 0800 030 2930

Address : Remedy House,24 Wilkinson Street, Broomhall, Sheffield, South Yorkshire, S10 2GB

Nottingham :

Avail a free consultation with the surgeons at Nu Hair Clinic in Nottingham to realize the cause for your hair loss and hair thinning dilemma. Through professional guidance from experienced, well-known doctors, opting for a specialized hair loss treatment like hair transplant, Platelet Plasma Rich Therapy, Mesotherapy etc. will be the perfect solution for your baldness issue.

Call us FREE on 0800 030 2930

Address : 3-5 College Street,Nottingham, NG1 5AQ

Newcastle :

Offering best client service and clinical modern treatments for hair loss, the Nu Hair Clinic in Newcastle offers professional advice for your baldness, hair thinning and hair loss issue. Various surgical and non-surgical treatments performed under the guidance of expert doctors helps hair growth and stops hair fall.

Call us FREE on 0800 030 2930

Address : The Old Vicarage, 4 Grainger Park Road, Newcastle, NE4 8DP

Leeds :

Are you having bad hair days lately? Is grooming becoming a tiresome job? Then its time you get expert advice and seek professional help from Nu Hair Clinic in Leeds, located close to Leeds City Centre with ease of access by walking, bus and train. This contemporary and advanced clinic offers innovative treatments and techniques for your hair loss problem.

Call us FREE on 0800 030 2930

Address : 8 Tinshill Lane, Cookridge, Leeds, LS16 7AP

London

Get healthy and bouncy hair that can make any women green with envy by visiting the Nu Hair Clinic in London. We do not expose your hair to harsh chemicals or cosmetics, we use proven and safe surgical and non-surgical hair loss treatment which grows your hair in no time and stops hair fall without any side effects.

Call us FREE on 0800 030 2930

Address : 10 Harley Street, London, W1G 8QU

Manchester :

Is hair loss becoming a hindrance and posing as a grieving problem in your social life. Are you having difficulty making an appearance amidst your friends and family? Its time you paid a visit to Nu Hair Clinic in Manchester and change your life forever with the hair loss treatment. Anyone regardless of age and gender can avail this treatment for beautiful hair days ahead.

Call us FREE on 0800 030 2930

Address : Bridgewater Hospital, 120 Princess Road, Manchester, M15 5AT