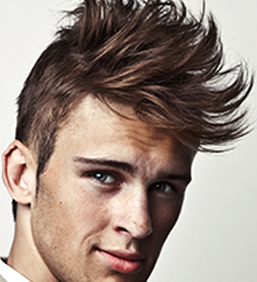 Now men it is time to get relieved from Alopecia finally with Alopecia treatment for men :
Hair fall is a serious beauty concern for men as well as women. Excessive hair fall may need to baldness. There are plenty of reasons for hair fall. Heredity, stress, lack of nutrition, pregnancy, and child birth are some of the common reasons that lead to hair fall. Apart from these, there are few diseases which lead to hair loss. Alopecia is one such common hair problem, which has become a serious concern for men in the United Kingdom. But with certain marvellous alopecia treatment, men can now shed this tension easily and simply.
Alopecia – get an insight on this hair problem :
Alopecia is a medical term used for baldness. It is an autoimmune disease in which the patient loss his/her hair from the scalp. Men of any age can be affected from this disease.
How Alopecia may affect the hair quality of men?
Alopecia begins with hair fall in men, which later leads to smooth hairless round spots in the scalp. In some other cases, hair may get thinner where you can't notice the baldness. In very special cases, the whole hair in scalp and body may be lost. When Alopecia occurs in small patches in the scalp, the hair may grow again after some times. But the re-grown hair may or may not be of the thickness, texture and colour of the hair, you had earlier.
Mesotherapy – Now you can eliminate alopecia with ease :
Mesotherapy is a popular hair loss treatment, which was first used at France. It is one of the best ways to deal with Alopecia. It is basically a non-surgical cosmetic treatment. The patient will have to take some injections into the subcutaneous fat, which will in turn improve the blood circulation that leads to growth of hair. The injections taken are generally some vitamin, mineral and homeopathy injections. This treatment needs a span of 8 weeks at least. The patient must undergo 8 sessions in 8 weeks, where each session lasts for 30 minutes.
Major advantages of Mesotherapy treatment :
Mesotherapy gives quick results.
The recovery time required for patients who undergo this treatment is small.
It has no side effects.
No allergy reactions.
Minimal pain.
Least physical discomforts.
PRP treatment – Get a flawless result and be overwhelmed :
PRP stands for Platelet Rich Plasma. It is an effective treatment against Alopecia. It can successfully used in men as well as women. The major process of PRP is about collecting your blood samples and take platelets from the sample. The PRP is then injected to the scalp of the patient using a thin needle. The injections will be taken in multiple locations in the scalp. Once the injections are done, the growth factors in your blood cells will do their job. You hair growth will be naturally stimulated after this process.
Major advantages of PRP :
Simple, non-surgical process.
Safe process
Reliable results.
Fast recovery period.
Natural looking outcome is promised.
Procedure lasts for just 60 to 90 minutes
Surgical Procedures :
There are situations where non surgical treatments won't do any good for Alopecia patients. In such situations, one has to depend on FUE and FUT hair transplant methods.
Unique mode of reducing alopecia at its acute stage with FUE treatment :
FUE stands for Follicular Unit Extraction. It is one of the modern surgical treatments for Alopecia. FUE won't leads to re-growth of hair. Instead it triggers rearrangement of hair you have in your scalp. This transplant will give thicker look to your scalp. To know more about FUE please continue reading
Now Alopecia at critical phase can be removed with FUT treatment :
FUT stands for Follicular unit transplantation. In this procedure a piece of scalp is cut out from the back side of the head and fixed Alopecia affected spots. After this process, the hair grows naturally in those areas. It looks 100% natural and it will be very hard to distinguish the original hair and transplanted ones. To avail thorough idea on FUT treatment, please continue reading
Conclusion :
It is very important to take care of one's hair as everyone wishes to look good and smart. No one likes bald head. Alopecia treatment for men has ultimately made it possible to eliminate this hair related issue without going through any troublesome process. One may not need surgery, if he/she is in the earlier stages of disease. Surgery will be only needed in certain cases. Men of UK are lucky to have such modern hair fall treatment methods in their country.
Tags: Alopecia, Alopecia Hair Treatment for Men, Alopecia Treatment, beauty and hair, beauty and health, beauty information, beauty tips, cosmetic clinic, hair, hair care, Hair Fall, Hair Loss, hair loss treatment for men, hair styles, hair thinning treatment, health and fitness, Male hair loss, Male Pattern Baldness